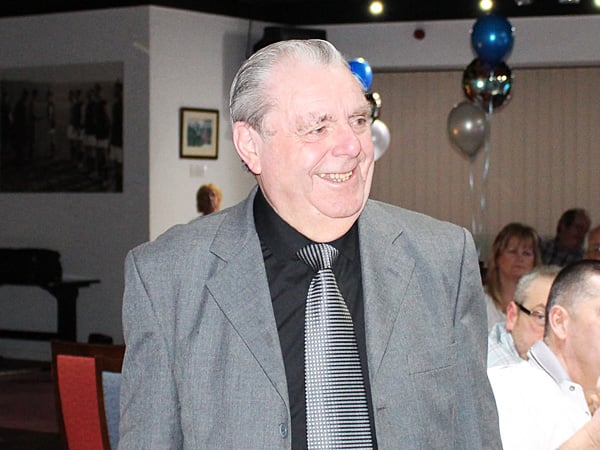 A GREAT-GRANDFATHER of six is putting the brakes on his lorry driving career after 50 years with the Chambers & Cook.
Don Fisher, 79, joined Chambers and Cook Freight Ltd, in Witton, Birmingham, on February 17, 1964.
Chambers and Cook Freight Ltd was set up in 1925 and has grown to become a worldwide distribution service and member of Palletforce, the UK and European's palletised distribution network.
Don, of Bordesley Green, is their oldest and longest-serving employee, but he will retire after he reaches his 50th anniversary.
"This is the best company I've ever worked for and I've been really happy here which is why I never moved on," said Don.
"It has grown a lot since I first started and the vehicles have got better and better as the fleet is updated regularly.
"I've got no plans for my retirement apart from to have a bit of a rest."
Don, whose two sons are Artic drivers at Chambers and Cook Freight Ltd, originally drove HGVs for the company but now works part-time mainly delivering around Leicestershire and Worcestershire in a three-tonne vehicle.
"We are very proud of Don's remarkable achievement of 50 years' service," said Chris Blackburn, Operations Director at Chambers and Cook Freight Ltd.
On Saturday night Chambers & Cook showed their appreciation for Don's remarkable length of service by throwing a 'retirement party' at the Aston Villa ground.
The Directors, staff, family members, retired drivers and friends of Don had a wonderful night and would like to wish Don all the very best in his retirement.
Good luck Don, and keep in touch!