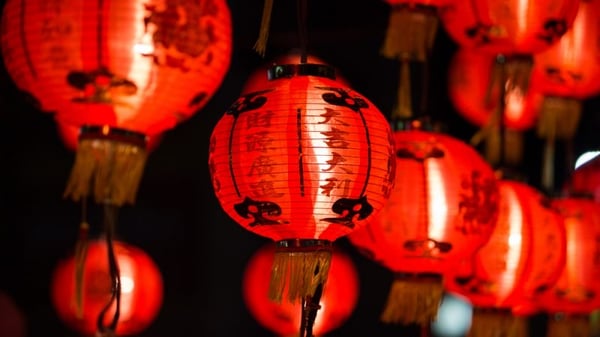 The Chinese New Year, also known as Spring Festival, marks a significant annual celebration for Chinese people. Spring Festival is the largest and most prominent holiday for the people of China and provides a special time to reunite with loved ones and catch up with old friends, many of whom workers have not seen for an entire year. So, as you can imagine, this event is looked forward to for months on the run-up to the celebration.
According to the 12-year cycle, as of 25th January, this year is the year of the Metal Rat. Those born in the year of the Rat are likely to be optimistic, energetic and are the hardest working of the Chinese zodiac. Celebrations to usher in the new year will include, dressing homes with red and gold, enjoying family meals and watching vibrant Lion dance performances.
Chinese New Year is a wonderful time for its people; it's a time to stop working, reconnect with loved ones and celebrate the Lunar New Year. But if you run a business and import your goods from China, the period before, during and after Chinese New Year may not be cause for much celebration.
Chinese New Year & Logistics
Due to the emotional and cultural importance of this holiday, workers across the vast country of China often travel for many days leading up to Spring Festival to return to their families. This results in factories shutting down and the whole of the Chinese industry being inactive for quite some time.
Allowing for the time to get home, the period of celebration itself and the return travel time, Chinese industry will typically come to a complete standstill for about one month. And the effects of this halt in production will be felt across the globe.
Of course, China's ports also close during this time – larger ports usually for three days and smaller ports for a week or two. And these closures cause shipping delays. Port closures also cause road haulage rates to rise considerably, as drivers demand much higher rates of pay.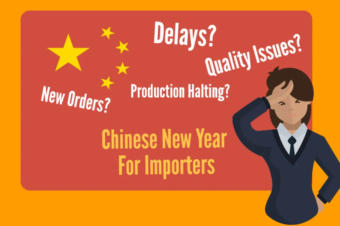 Chinese New Year & Your Business
This year, Chinese New Year falls on 25th January, so the holiday period is already in full swing. China will now be in a state of chaos, as workers travel back home, creating a situation of mass migration. Travel options will be limited, trains packed, and the streets will be bustling.
Our partners in China work very reduced hours and the offices are only manned with essential skeleton staff. So communication is very limited.
If you import your goods from China, you should expect delayed deliveries and possibly a decline in production quality for a few weeks following the end of Chinese New Year. You may also find the price of your goods increases, too; this is because many factories are faced with an employee shortage when production restarts. Returning workers typically request a pay rise, or they have secured a better paying job over the holiday period, leaving factories shorthanded and having to train new workers.
Keeping You Sailing in the Right Direction
Unfortunately, we can't control the Chinese industry over Spring Festival, but we can keep your business flowing smoothly with our dependable services. Whether you need Full Container Loads (FCL), Less than Container Loads (LCL), Out of Gauge, Special Equipment or Project shipping, we have access to vessels moving to and from most ports worldwide.
So, if you're looking to partner with a trusted UK ocean freight company who will keep your business moving, call one of our friendly team today, on 0121 356 1441 or email us at info@ccfreight.com.
We are reliable. We are reputable. We are Chambers & Cook.