We are sharing a customer notice recently issued by the Port of Felixstowe as we feel this is particularly relevant to our customers. We will continue to monitor the situation and will make further updates if necessary.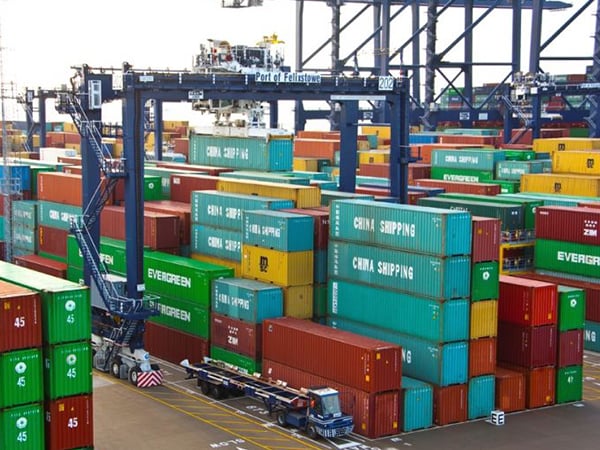 23rd September, 2016
To All Port of Felixstowe Customers
Over the last few months, events have conspired to reach the point where the port's container storage yards are over-full. These events, including a significant number of off slot vessels; an imbalance between inbound and outbound container flows; the demise of Hanjin Shipping leading to over 10,000 TEU of stranded empties on the port with little prospect of immediate evacuation; and despite a 5% increase in labour resource over the same period last year, our capability to meet unforeseen peaks was put under severe strain during the summer holiday period.
The container yard is the heart-beat of the port supporting quayside, rail and road operations. On a normal day we handle over 20,000 container moves into, out–of and within the yards. The rate at which we handle these moves is very dependent upon the density of boxes in the yard. At the moment we are at unprecedented high levels of density and thus severely impacting container flows through the port.
Our strategy at present is to manage the inflow of boxes to the port and maximise the evacuation of boxes, by all means possible. This has led to some very unpalatable decisions such as shutting out empty returns and this week capping rail moves. We are also very mindful to ensure that no one sector, or user of the port, suffers a disproportionate amount of disruption.
I am pleased to advise that we have been working closely with our Shipping Line customers to maximize empty up lifts, and thus are able to remove the restriction on empty receiving from the Sunday day-shift on 251 September. We will continue to closely monitor the level of empty returns and ask customers to work with us to balance their empty flows into/out of the port. Additionally, we will be open to haulage on Sunday for both deliveries and collections.
Looking to next week we are optimistic that with a more stable yard operation, we will be in a position to work with the rail operators to incrementally increase the number of rail moves into and out of the port from the current cap of 2,400 per day.
We are conscious of the difficulties these circumstances are causing our loyal customers; the shipping and forwarding communities; hauliers; rail operators and other users of the port, and offer our sincere apologies . The management and workforce are working tirelessly to correct the current situation to return service levels to normal.
For and on behalf of the Port of Felixstowe
Stephen Abraham
Chief Operating Officer